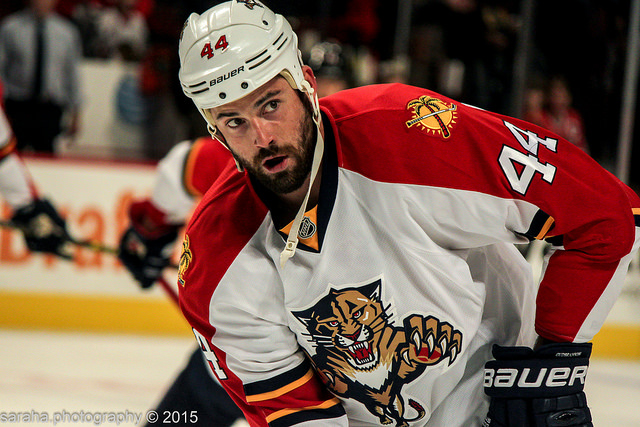 He hasn't even set foot in the city yet, but Vancouver Canucks fans already seem to know a lot about Erik Gudbranson. Gudbranson, 24, was traded on May 25, in exchange for Canucks  prospect, Jared McCann, and two draft picks. While many Canucks fans already 'know' that their new 6'5″ defenseman's advanced statistics prove that he was a poor acquisition for the team, there's a lot more to him than just his 'possession-metric'. Here are some things you probably haven't heard about the newest Canuck.
1. He was a promising youth soccer goalkeeper before quitting to focus on hockey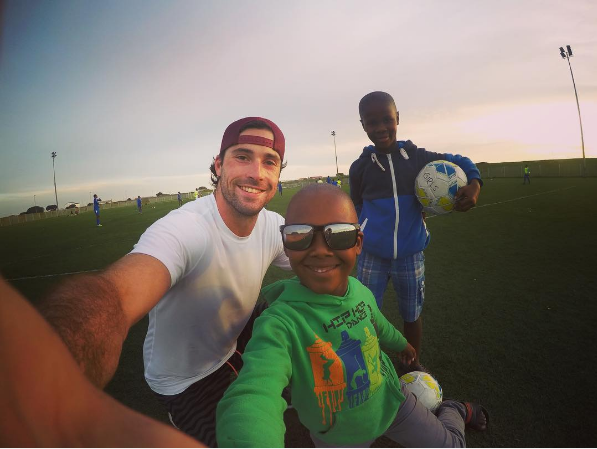 Although Gudbranson was quickly recognized as a special hockey player, it wasn't the only sport  in which he excelled. According to The Ottawa Citizen in 2008,  giving up soccer was one of his biggest decisions prior to being drafted into the OHL, as he "was one of the outstanding goalkeepers in the region," playing for Capital United and Cumberland in the Orleans, Ontario area, where he grew up. He busted out his soccer talents recently however, while he was volunteering this summer in Africa.
2. His dad is the CEO of a big tech company

Erik isn't the only Gudbranson whose made a name for himself. His father may not be a famous hockey player, but he certainly is notable in the tech industry. Wayne Gudbranson is the CEO of the Branham Group which is "a leading Industry Analyst and Strategic Advisory company servicing the global Information and Communication Technology (ICT) marketplace." According to his LinkedIn, he has A LOT of skills, although his twitter shows that he also has a lot of free time to follow his son's hockey career.
3. He was the second ever Canadian player drafted by a KHL team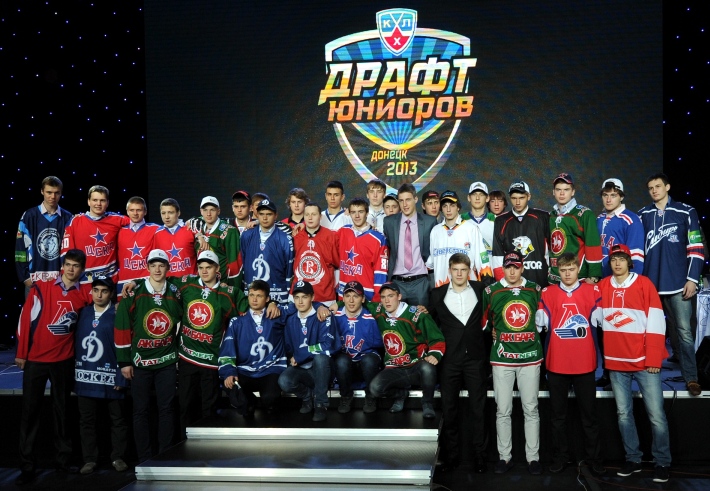 Before he was even drafted into the NHL,  Gudbranson was selected in the first entry draft for the new Kontinental Hockey League in 2009. The Russian teams didn't take a chance on too many North Americans, but Dynamo Moscow drafted a pair of top Canadian prospects in the third round with Gudbranson going 62nd overall. The first Canadian KHL draft pick? Former Canucks winger Zack Kassian, who went 56th.
4. His sister plays defense for the Ottawa (Lady) Senators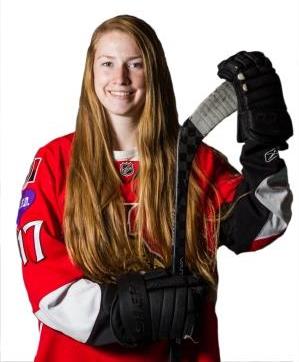 Gudbranson isn't the only hockey player in the family. All four Gudbranson kids played hockey growing up and Chantal, the youngest at 16, just finished her first season with the PWHL Ottawa Lady Senators picking up 5 points in 37 games. His brother Alex, 21, is currently a part of the Minnesota Wild franchise, having played last season with their ECHL affiliate, the Quad City Mallards. His younger brother, Dennis, also played rep hockey and is a story in his own right, having overcome Leukemia as a child. According to The Ottawa Citizen in 2010, raising four competitive hockey players under the same roof was no easy task for Gudbranson's parents. The family's garage doors, used by Erik and co. for shooting practice, apparently made "Sidney Crosby's famous childhood dryer look pristine."
5.  He's won three championship medals in his career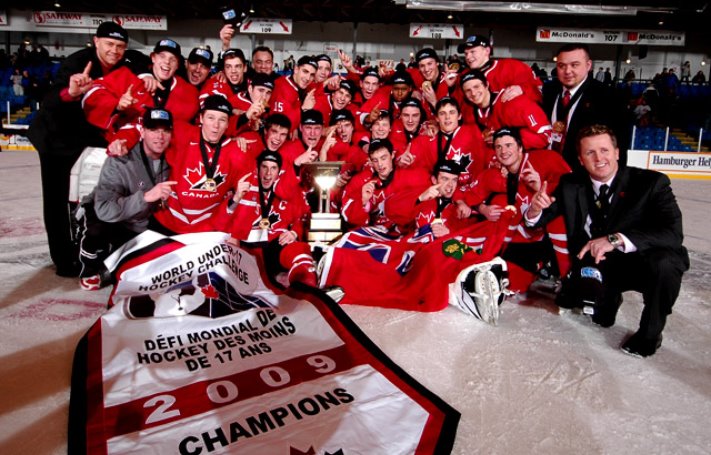 While Gudbranson's junior team, the Kingston Frontenacs, didn't advance past the first round of the OHL playoffs while he was there, and this past season was his first trip to the Stanley Cup playoffs with the Panthers, he's won a couple of big international prizes. He captained Team Ontario at the World U17 Hockey Challenge to a gold medal in 2009, and was also a member of Team Canada at the U18 Ivan Hlinka Memorial Tournament that won gold that same year.
His third medal is the only one he won in minor hockey, in his very first year of competitive hockey: a 1999 Gloucester Minor Hockey Association Championship with the Blackburn Novice 'B' Stingers. Gudbranson told the Orleans Star in 2010 that "it's an important medal" and that the game was his first taste of a packed crowd and a very exciting moment. He's sure to get a few more of those moments in Vancouver (the big crowds, not the championships) if he sticks around.