Thursday, October 10, 2019
I'm lying in bed. I'm trying not to think too much.
This is the present continuous, what's happening right now.
I've been in Prague for two days now and it's already been quite the experience. My flight was pretty uneventful though. I had a whole row to myself from Vancouver to Frankfurt which was nice, and I set the high score on my seat's inflight quiz game. 
That was actually probably the most stressful part of the journey. We were landing as I was in the middle of my best performance of the trip and was nervous that the messages from the cabin crew would mess things up or that I would have to get off the plane before I could type my name into Air Canada Trivia Tournament glory.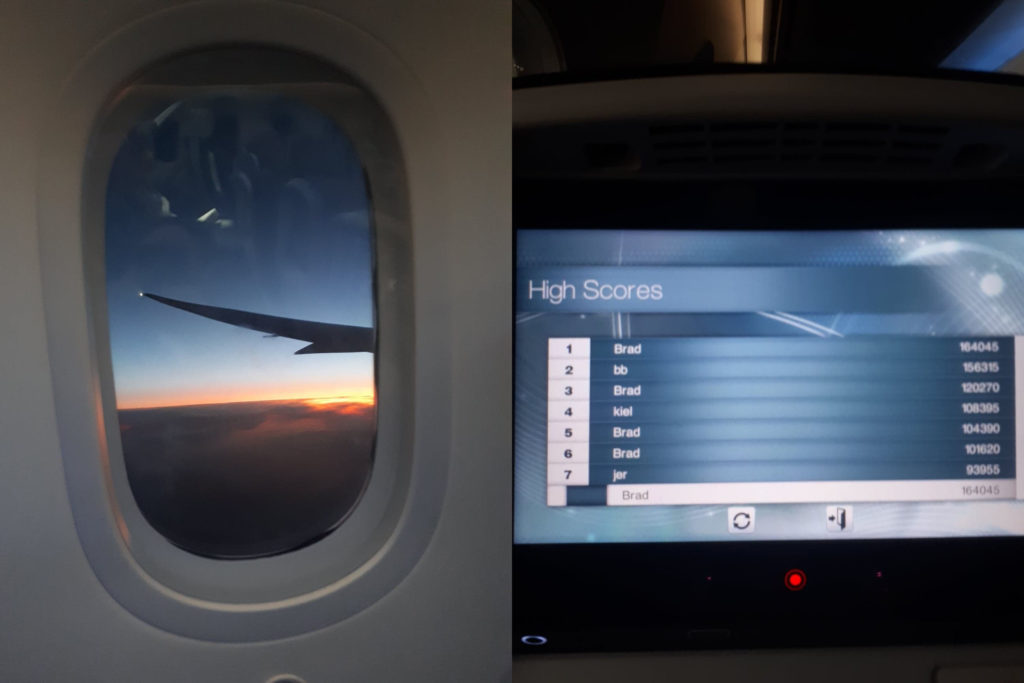 Luckily, Brad: 164045 made it into the annals of history and after a quick transfer, I was touching down in the beautiful city of Prague.
The apartment that I'm staying in (that's a temporary situation) is pretty nice for being in a building that was apparently slated for demolition this month. I'm sharing a flat with four other guys around my age, with one also sharing my room. The place has a fridge, oven, washing machine, everything you would need.
Sure, I locked myself out for a half-hour within a few minutes of arriving because the lock is weird. And the power went out in the middle of the night yesterday. And the light switch in our room broke and we had to unscrew the bulb to get some sleep, but that's all part of the experience.
I'm just trying not to think too much. Be like the present continuous and live in the moment. Don't dwell on the past or think about the future, this is the here and now, and it truly is amazing.
I'm trying very hard to avoid my annoying habit of worrying incessantly. I spent a good chunk of my first day concerned about meeting people and making good first impressions. Today I attended my first informal class session where I met two of my flatmates and a few others. They were all very nice and I despite my anxiety, I managed to make conversation and join in with the group.
After a 'Grammar Bootcamp' session, I joined a few others for a beer tasting session and explored Prague a bit. It's a really beautiful city and I'm excited to see more of it in the coming weeks. Seems like a cool place that's up on the latest trends (sorry, wasn't sure how to work that situation example in).
I have future plans with arrangements. Tomorrow is a day off, but then Saturday is orientation and from there the course will get going and I'm sure I'll be extremely busy. It's going to be intense and there's a lot I could worry about but I'll keep things in this tense. It's exciting.