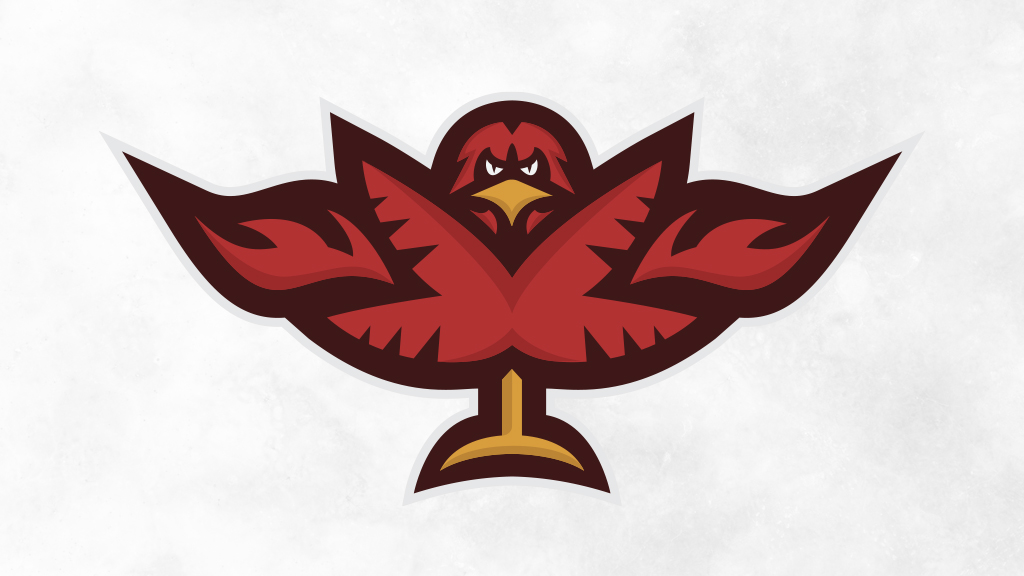 The American Hockey League is set to expand in 2022-23 with the addition of the Seattle Kraken's new affiliate based out of Palm Springs, California. According to reports dating back to June 2020, the club has trademarked the name PALM SPRINGS FIREBIRDS.
With that as my inspiration, I created a set of logos for the new expansion team and mocked up a uniform that shares the same template as the Kraken.
The primary mark depicts a palm tree shape that serves as the body of a hawk with flames for wings. The secondary mark plays off of the large population of 'Snowbirds' in Palm Springs, with a shape reminicent of a plane from the air show flight demonstration team of the Royal Canadian Air Force from overhead, while also forming the letter 'F' and looking like a bird's claw.