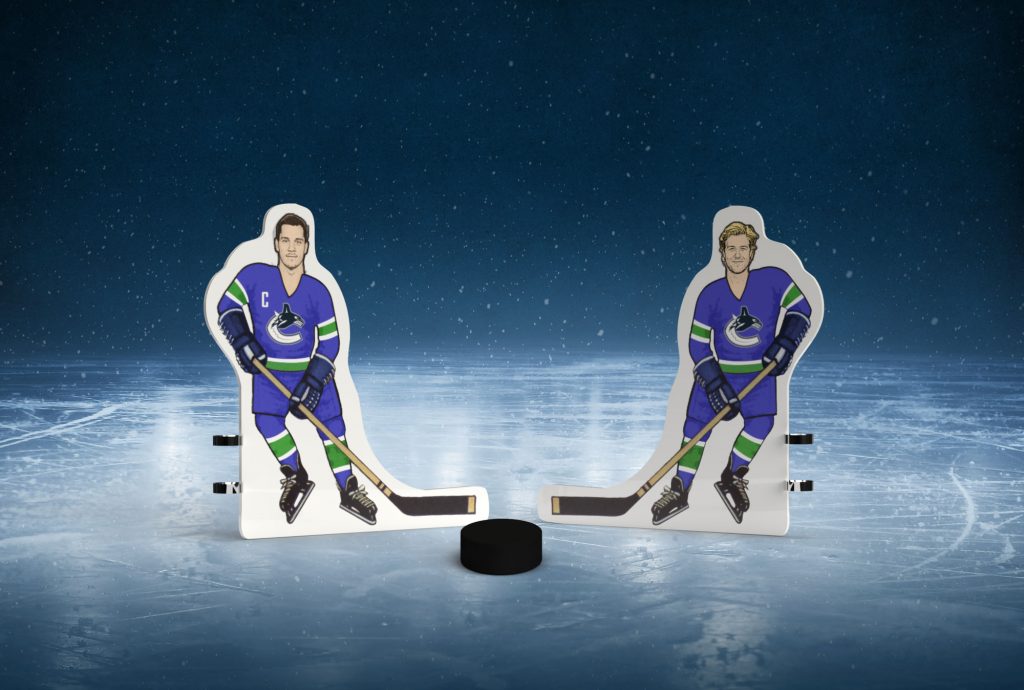 This is a proposed customizable motion graphics package for the Vancouver Canucks, a National Hockey League team. With assets created using Adobe Photoshop and Illustrator, the end product is an After Effects project which allows a social media manager or digital content editor to easily create high-quality 3D motion graphics for promoting games, goals, and period updates on social media.
The design of these short looped videos are based on vintage tabletop hockey games, with players' likenesses represented as game figures. This design is intended to contribute to a Canucks' brand based on old-time hockey and positioning the organization as one of the league's classic franchises.
This general concept could be applied to any team with a simple change of colours, logos and uniform design. While it is designed primarily for social media, it also has potential application for in-arena entertainment on a jumbotron.
Goal Graphic:
Power Play Graphic:
Shutout Graphic:
Period Update Graphic:
Application on Twitter: